Persönliche Angaben
Wer bin Ich?
Personal Information
Who am I?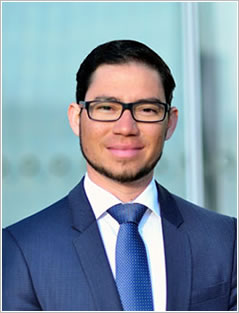 Name: Sergio Hinojosa Jiménez
Programmiererfahrung: > 10 Jahre
Ausbildung: Software Engineering & MBA
E-Mail: sergio@hinojosa.de
Name: Sergio Hinojosa Jiménez
Programming experience: > 10 Years
Formation: Software Engineering & MBA
E-Mail: sergio@hinojosa.de
Software Entwicklung aus Leidenschaft
Hallo, ich bin Sergio Hinojosa, Entrepreneur, Freiberufler und Software Entwickler aus Leidenschaft. Mein berufliches Spektrum erstreckt sich über die Abwicklung des gesamten Softwareentwicklungsprozesses, vom Anforderungsmanagement über Konzeptionierung, Koordinierung, Planung und Umsetzung bis zum Einsatz im Echtbetrieb. Beratung, Umsetzung, Zuverlässigkeit und Integrität sind dabei die vier wesentlichen Bausteine einer für mich guten Arbeit. Analytisches Denken, Souveränität, Effizienz in der Fehleranalyse und das Finden von Lösungen mit prozessorientierten Ansätzen zählen zu meinen Stärken.
Meine Beratungsschwerpunkte liegen in der Softwareentwicklung mit objektorientierten Technologien und in der Prozess- und Workflow-Modellierung. Aufgrund meiner technischen Kenntnisse und meines umfassenden Managementwissens, welches ich durch einen International MBA an der ESB gewonnen habe, kann ich meine Kunden bei der Softwareentwicklung komplexer Systeme erfolgreich beraten und unterstützen. Der Synergyeeffekt zwischen meine Interdisziplinarität und meine Erfahrung erlaubt es mir optimal als Schnittstelle & Sparringpartner mit Teilprojekt- & Führungsverantwortung zwischen den Stakeholdern und der Entwicklung zu agieren.
Zu meinen IT-Aufgaben, die ich in den letzten Jahren erfolgreich für diverse Kunden durchgeführt habe, gehören: Konzeption und Umsetzung unterschiedlicher JEE-Anwendungen; Analyse und Behebung von Performanceproblemen im Echtbetrieb; Klassen und Datenbankmodellierung; Scrum Master; Migration von Anwendungen; Umsetzung von Continuos Integration Umgebungen; Code Reviews; Leitung von Workshops, Schulungen und Entwicklungsbetreuung; Optimierung von Prozessen; Application und Performance Management und natürlich Software Entwicklung. Bei der Ausübung all diese Tätigkeiten habe ich verschiedene Bezeichnungen wie Softwarearchitekt oder Programmierer getragen. Mir ist aber der Titel unwichtig. Die Hauptsache ist, dass die Aufgaben spannend sind und Spaß machen.
Ich verfüge über ein Netzwerk an hochprofessionellen Leuten und IT-Beratungshäusern, die ich bei Bedarf gezielt zum Projekt hinzuziehen kann.
Habe ich Ihr Interesse geweckt? Wollen Sie mehr über mich oder über meine Verfügbarkeit erfahren? Dann nehmen Sie Kontakt mit mir auf!
Software Engineering with passion
Hello, I am Sergio Hinojosa, entrepreneur, independent consultant and a passionate software engineer. My professional experience spans over the entire software development life-cycle, from requirements-engineering and conceptual design over the coordination, planning, implementation and rollout of the end product. Advising, implementation, reliability and integrity are for me substantial components for a job well done. Next to my deep knowledge in the software development life-cycle, my strengths include high analytical skills, sovereignty, efficiency in error analysis and solving-problem capabilities with process-oriented approaches.
The focus of my consulting services are in the Software Development with object oriented technologies and in the Process- and Workflow modeling. Thanks to my deep technical background and my extended Management knowledge, which I acquired through an International MBA at the ESB, I am able to successfully advise and support my customers in the software-development of highly complex systems. The synergy effect of my interdisciplinarity and my experience allows me to successfully act as an interface & Sparringpartner with Sub-project- & Managerial responsibility between the stakeholder and the development team.
The following is a sample of some of the last IT assignments which I executed successfully for some customers over the past few years: conception and development several JEE applications; analysing and solving performance problems in production environments; classes and database modeling; scrum master; migration of applications; implementation of Continuous Integration platforms; Code Reviews; Workshops; training and software development supervision; process optimization; Application Performance Management and of course software development. While consulting for different companies I have been given different titles like software architect or programmer. However the title is for me irrelevant. The main thing is that the job is exciting and delivers fun while doing it.
I dispose over a Network of highly qualified IT professionals and IT-Consulting companies which by customers demand I could selectively draw experts to the projects in need.
Does working with me sound interesting? Do you want to know more about myself or my availability? Please do not hesitate in contacting me.
Software Skills
Im Folgenden finden Sie eine Auswahl an Themen, mit denen ich mich in der Vergangenheit beschäftigt habe:
The following is a selection of topics and technologies I have professionally applied to my customers projects:
Java
SQL
XML
XSLT
Perl
HTML
Shell
CSS
JavaScript
ActionScript
PHP
Assembler
VBA
C++, C#, C (lange her)
C++, C#, C (long ago)
Scrum
V-Modell-XT
Wasserfall-Modell
Waterfall-Model
Kanban
Apache Tomcat
JBoss Application Server
Wildfly
Weblogic Application ServerS
Jetty
Glassfish
Internet Information Services (IIS)
Java EE
JavaServer Faces (JSF)
JavaServer Pages (JSP)
JavaBeans
EJB2 und 3
Web Services
RMI
.NET
JPA
JTA
JUnit
JDBC
Jakarta HttpClient
Swing
AWT
SWT
Hibernate
Toplink
Struts
ActiveX
Servlets
COM+
Active Server Pages (ASP)
Common Gateway Interface (CGI)
AJAX
Google Web Toolkit (GWT)
DHTML
Applets
phpBB2
Eclipse RCP
NetBeans Plattform
Magic Draw
SQL Developer
Innovator
Mono
QT
Joomla
Confluence
Jira
Redmine
MediaWiki
WordPress
Soundforge
Adobe Flash
Dreamweaver
Fireworks
3D Studio Max
Photoshop
Illustrator
Oracle
DB2
Access
MySQL
MS SQL Server
HSQLDB
Apache Derby
Sprachen
Languages
Englisch
Verhandlungssicher
English
Business fluent
Deutsch
Verhandlungssicher
German
Business fluent
Spanisch
Muttersprache
Spanish
Native language
Französisch
Grundlagen
French
Basics
Sonstige Urkunden und Zertifikate
Certificates and Recognitions
Objektorientierte Modellierung und Java-Programmierung.
Hochschule Esslingen.
12. Januar 2008
Object oriented modeling and Java programming.
Esslingen University
12th of January 2008
Mercedes-Benz ProfiTraining.
Fahrerinformation für Nutzfahrzeuge
25. Oktober 2007
Mercedes-Benz ProfiTraining.
Driver information for trucks
25th October 2007
CRTV International Training Course on Radio Broadcasting Technology.
China Radio and Television - Beijing, China.
Seminar Inhalt: Funksender Modulation PSM, SW, Mikrowellen und Nachrichtensatellit; MW, FM, DAB, DAM, Antenne.
Juni bis August 2004
CRTV International Training Course on Radio Broadcasting Technology.
China Radio and Television - Beijing, China.
Seminar contents: PSM Modulation , SW, Microwaves and satellite communications; MW, FM, DAB, DAM, Antenna.
June - August 2004
IBM Zertifizierter Datenbankadministrator
DB2 Universal Database V8.1 für Linux, UNIX und Windows
20. Juni 2007

IBM Certified Database Administrator
DB2 Universal Database V8.1 for Linux, UNIX and Windows
20th of June 2007

Macromedia MX, Actionscript
3D Studio Max, Adobe Photoshop, Macromedia (HTML, Dreamweaver MX, Fireworks MX, Flash MX.)
März 2003 - November 2004

Macromedia MX, Actionscript
3D Studio Max, Adobe Photoshop, Macromedia (HTML, Dreamweaver MX, Fireworks MX, Flash MX.)
March 2003 - November 2004

Fun facts
Fun facts
Seit meiner ersten selbst geschriebenen Codezeile, lassen sich mit Hilfe eines Algorithmuses folgende Daten pro errechneten Produktivtag bis heute in Summe ermitteln:
Since my first written line of code until today, the following data can be calculated with the help of an algorithm which multiplies the productive days with a defined quantity per day:
+
30 Zeilen
30 lines of code
+
2 Kaffeetassen
2 cups of coffee
+
1 Kilometer
1 kilometer
Hobbies
Meine Freizeit gestalte ich am liebsten mit:
I spend my free time preferably doing the following activities:
eGovernment

Vorstand

Steering committee

"Herr Hinojosa ist ein äußerst engagierter, kreativer und zugleich verantwortungsbewusster Mitarbeiter, der sich mit seiner Aufabe jederzeit identifiziert und alle persönlichen Belange stets hinten anstellt. Auf der Grundlage seiner hervorragenden Kenntnisse und Fähigkeiten löst er komplexe Aufgaben eigeninitiativ, sehr rasch und ausnahmslos mit überzeugenden Ergebnissen."

R & D - Software Unternehmen

R & D - Software Company

Leiter IT Management Solutions

Director IT Management Solutions

"Herr Hinojosa Jiménez arbeitete sich äußerst schnell und selbständig in neue Aufgabengebiete ein. Es fiel ihm leicht, eigene neuartige Lösungsansätze unter verschiedenen Aspekten zu erarbeiten.
Herr Hinojosa Jiménez wirkte jederzeit überaus konstruktiv in Gruppen mit und gab sein Wissen und seine Erfahrung stets bereitswillig an andere Gruppenmitglieder weiter."

Telematik Unternehmen

Telematic Company

Abteilungsleiter

Department manager

"Aufgrund der sehr guten Auffassungsgabe von Herrn Hinojosa und der umfangreich vorhandenen Fachkenntnisse hat er sich außerordentlich schnell in die Aufgabeninhalte und Problemstellungen eingearbeitet. Die an Herrn Hinojosa gestellten Aufgaben wurden sehr objektiv, sachlich, kreativ und sorgfälltig angegangen und mit großem Engagement ausgeführt."
The references are not translated to English and will be kept in the original language.
Akademische Laufbahn
Ausbildung
Academic career
Education
2012 März

-

2015 Februar
European School of Business
International MBA
2012 March

-

2015 February
European School of Business
International MBA
International Master of Business Administration
MBA International Management (Part-time) an der European School of Business der Hochschule Reutlingen.
www.esb-business-school.de
Umfassendes Managementwissen; das gesamte ökonomische Spektrum von Marketing bis Finanzierung, von Unternehmensstrategien bis zur Prozessoptimierung wurde abgedeckt.
Note 2,2
International Master of Business Administration
MBA International Management (Part-time) at the European School of Business of the Reutlingen University.
www.esb-business-school.de
Extensive Management knowledge; the whole economic spectrum from Marketing to Financing, from Corporate Strategy to Process optimization was covered.
Note 2,2 (German system)
2007Januar

-

2010August
Hochschule Esslingen
Software Engineering
2007January

-

2010August
Esslingen University
Software Engineering
Bachelor of Engineering - Software Technik
Studium der Informationstechnik mit dem Studienschwerpunkt Softwaretechnik an der Hochschule Esslingen.
www.hs-esslingen.de.
Note 2,1
Bachelor of Engineering - Software Engineering
Studies of Information Technology with Focus on Software Engineering at the Esslingen University.
www.hs-esslingen.de.
Note 2,1 (German system)
Dies ist nur ein Auszug meiner akademischen Laufbahn. Wenn Sie sich für meine komplette Ausbildung interessieren, nehmen Sie Kontakt mit mir auf.
This is only an extract of my academic formation. If you are interested in my complete academic formation please get in contact with me.
Kontaktieren Sie mich
Contact me
Ich freue mich auf Ihre Nachricht.
I look forward to hearing from you.
Soziale Netzwerke
Social Networks
Schicken Sie mir eine Nachricht:
Send me a message: